Why your social strategy needs more than a profile page
According to Deloitte 'non-store' (meaning online, catalog or television) ecommerce sales will increase 14% during the 2011 holidays, with total holiday sales reaching $873 billion. Of those online sales, a growing number may be because of social networks.
Most consumers still say they 'like' or follow a brand in the social sphere for special discounts. In North American 45% say they like/follow for discounts, 34% of Asia Pacific consumers and 27% of Europeans say the same. So definitely include daily or bi-weekly sales or coupon deals, but there is more to be shared than simple discounts – the social space is ripe for review and product-related content as well.
Data from Reevoo finds traffic can be increased by as much as one-third (34%) by including 'social commerce' content – reviews and other content optimized for search engines. During a recent Black & Decker product launch, they found more than 80% of consumers look for review content prior to a purchase, so including or sourcing reviews prior to a launch is important for early sales.
"The early customer advocacy that Reevoo Launch makes possible is of real benefit to us. We wanted to reassure consumers that although the new eVo Multi-tool combines numerous individual tools it still maintains the level of quality that our consumers have come to expect from Black & Decker," said Daniel Kennedy, Digital Services Manager EMEA for Stanley Black & Decker Inc.
By the way, in general, between 40% and 60% of consumers say they visit branded social pages for coupons/discounts; this trend will likely continue as shoppers look for better deals during the holiday shopping period.
ABOUT THE AUTHOR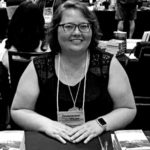 Kristina Knight is a freelance writer based in Ohio, United States. She began her career in radio and television broadcasting, focusing her energies on health and business reporting. After six years in the industry, Kristina branched out on her own. Since 2001, her articles have appeared in Family Delegate, Credit Union Business, FaithandValues.com and with Threshold Media.