Video getting more play but viewer numbers stabilizing
New data from Nielsen shows the number of videos streamed continuing to increase, but the number of actual viewers isn't raising at the same rate. Researchers believe this is because there is an abundance of video content, both long- and short-form, available for the ravenous public to consume. Their research shows that since 2009 time spent watching video from home/work computers has doubled but the number of unique viewers has increased only 26%.
Viewers between ages 18 and 34 make up about 40% of time spent with video; they spent about 27% of their time on home/work computers with video content. Viewers between ages 35 and 49 make up about 26% of the total time spent with video; 27% of their time on home/work computers is spent with video content.
The increase in demand isn't just from the consumer base and it isn't only PC-based. An increasing number of businesses, brands and employee groups are using the mobile web to stay connected. New data from Greystripe indicates an increasing demand for mobile content, specifically mobile video ads. Greystripe has registered a 300% increase in demand from marketers for Q4.
"Mobile video ads will be the major growth driver for brand advertising spend in 2012, as traditional broadcast budgets continue to flow into mobile and online screens," said Michael Chang, Greystripe general manager. "Greystripe is well positioned to take advantage of this video-fueled growth because of a fantastic ad user experience and our ability to serve more full-screen mobile video ads into premium content than any other mobile ad network – over 1 billion per month."
In one example, Greystripe reports a campaign for the film "The Change Up" generated almost 900,000 completed trailer views.
ABOUT THE AUTHOR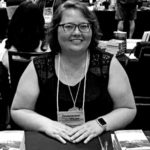 Kristina Knight is a freelance writer based in Ohio, United States. She began her career in radio and television broadcasting, focusing her energies on health and business reporting. After six years in the industry, Kristina branched out on her own. Since 2001, her articles have appeared in Family Delegate, Credit Union Business, FaithandValues.com and with Threshold Media.