Survey: Ad buyers looking to video to increase visibility
"Let's all stop talking about online video replacing TV," said Jason Shulman, Vice President of Sales, Adap.tv. "These data are significant and support what our industry has felt for a long time: video is the ideal marriage between TV and online. With TV you have sight, sound and motion. It tells a story. It evokes emotion. Meanwhile, online is measurable, interactive and social. Digital video combines the best of TV and the best of online."
Here are some top-line findings from the report:
• 56% of brand respondents view online video as complimentary to TV/Cable ad buys
• Most are looking to increase brand engagement
• Most consider social sharing of clips/content a top campaign ROI metric
• Respondents look for the best targeting options when placing video ad buys
• 75% of brand respondents utilize third-party data for targeting, 36% of publishers do so
• Most report net video CPMs have increased 19% Year over Year
Of those planning to shift more ad dollars into video, the bulk (43%) will take money from display ad budgets and move that to online video. Under 40% plan to take dollars from broadcast TV buys to increase online video spending. Print ad budgets are also likely to be cannibalized for video content.
In addition to brand engagement, video marketers are also looking for increased brand awareness (20%), ad recall (24%), purchase intent (32%) and to drive online traffic (33%). As for how they're measuring, both brands and agencies are looking primarily to completion rates, sharing through social media and brand lift.
ABOUT THE AUTHOR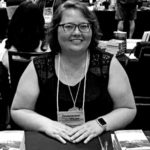 Kristina Knight is a freelance writer with more than 15 years of experience writing on varied topics. Kristina's focus for the past 10 years has been the small business, online marketing, and banking sectors, however, she keeps things interesting by writing about her experiences as an adoptive mom, parenting, and education issues. Kristina's work has appeared with BizReport.com, NBC News, Soaps.com, DisasterNewsNetwork, and many more publications.