Study: Tablets pushing online conversions
The study, in collaboration with comScore, finds 63% of tablet owners make purchases via tablet; comparatively 83% of laptop/PC users make ecommerce purchases from those devices. Yes, that is a 20% differential, but PC shopping has been around for more than 10 years while tablet shopping is a much more recent addition.
In addition to shopping, researchers found that overall financial traffic from mobile devices has increased. Traffic to mobile financial sites increased nearly 140% Year over Year while traditional online financial site traffic increased by less than 20%. As for access for mobile phones, that traffic has seen a 36% increase YoY with much of that traffic to mobile banking sites.
Other interesting findings include:
• Consumers 35 and younger are mostly likely to tablet shop (79% have done so)
• Half of shoppers 35-54 have made purchases via tablet
• Most tablet shoppers are purchasing tickets, daily deals and clothing
Meanwhile from Millennial Media's Q3 SMART Report, researchers find local targeting is hitting its mobile stride. Local market targeting increased 50% Quarter to Quarter and now accounts for about 66% of 'targeted audience campaigns'. Mobile video is also seeing an ad uptick and now makes up about 32% of campaigns.
Other interesting findings include:
• Entertainment ads increased 356% Year over Year for mobile
• Technology (B2B tech) showed 687% growth
• Location based targeting, with the hope of pushing foot traffic through mobile, increased 27%
ABOUT THE AUTHOR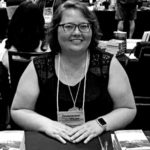 Kristina Knight is a freelance writer based in Ohio, United States. She began her career in radio and television broadcasting, focusing her energies on health and business reporting. After six years in the industry, Kristina branched out on her own. Since 2001, her articles have appeared in Family Delegate, Credit Union Business, FaithandValues.com and with Threshold Media.