Amazon makes Christmas sales prediction
According to the online retailer, Monday 5th December at 9pm sharp is a prediction online marketers and retailers need to heed.
This date and time will mark the peak of this year's online Christmas shopping season in the UK – Cyber Monday. Previous year's data have been used to arrive at this date.
Amazon, recently voted the UK's number one retail brand, is also predicting that December 12th, the following Monday, will also see a high volume of online purchases.
"In recent years, the first Monday in December has been Amazon.co.uk's busiest day, with orders for over 2.3m items being placed on Monday 6th December last year," according to Christopher North, managing director of Amazon.co.uk.
"Mondays remain the busiest shopping day in the run up to Christmas, but every day of that week will see high sales as more and more people have immediate access to shop online via home broadband and, increasingly, mobile devices."
Amazon customers regularly update their 'Wish List' – a personalized list of items they would love to own sold by Amazon. Friends and family use these lists to purchase the perfect present.
This year's most wished-for products on Amazon's UK site currently are:
1. Kindle
2. Harry Potter And The Deathly Hallows – Part 2 (DVD)
3. Steve Jobs: The Exclusive Biography (Hardcover)
4. Harry Potter – The Complete 8-Film Collection (Blu-ray)
5. Transformers: Dark of the Moon (DVD)
6. Captain America – The First Avenger (Triple Play)
7. Senna (DVD)
8. Call of Duty: Modern Warfare 3 (Xbox 360)
9. Great British Bake Off: How to Bake: The Perfect Victoria Sponge and Other Baking Secrets (Hardcover)
10. Uncharted 3: Drake's Deception (PS3).
The prediction coincides with the opening of Amazon.co.uk's Christmas store, which opened just a few days ago (31 October) and offers bestsellers and most-gifted items.
ABOUT THE AUTHOR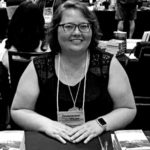 Kristina Knight is a freelance writer based in Ohio, United States. She began her career in radio and television broadcasting, focusing her energies on health and business reporting. After six years in the industry, Kristina branched out on her own. Since 2001, her articles have appeared in Family Delegate, Credit Union Business, FaithandValues.com and with Threshold Media.