iPad vs. Fire: Consumers weigh in on their choices
Numbers from Jumptap find tablets are hottest in Maine. Other tablet hotspots include Minnesota, New Jersey, New Hampshire and Connecticut. People in these tablet-heavy states are spending a significant amount of time browsing or using apps on tablet devices; Android, iOS and Blackberry are the hottest providers.
"Tablets, like smartphones, are amongst the most personal media devices, offering users a convenient way to access content, entertainment, and communication tools," said Paran Johar, CMO, Jumptap. "Tablets give advertisers the opportunity to connect with consumers at a deeper level – advertisers need to explore these new consumer connections via dynamic, engaging new formats, and the use of privacy-friendly targeting."
As to the impact of Kindle's new Fire tablet, data from SodaHead indicates it may be a big seller but that it likely won't disturb the iPad's leadership role. More than 60% of those surveyed believe iPad will continue as the predominant tablet device. As for a demographic split, younger consumers (under ag 45) say they prefer the iPad device (66%); those over age 45 noted Kindle Fire's lost price as a reason to buy or switch devices. More affluent consumers ($100,000/year income or more) also reported a preference for iPad.
As for brands, it isn't a matter of which device consumers will choose but how to best engage through various tablet devices. Fluid's Experience platform may help some brands; the platform allows retail and other brands to create ecommerce websites that will fit any mobile screen without worries that images or content will be lost in the display.
"Our technology automatically detects the type of device being used, quickly adapts and offers the best possible presentation of rich media product displays," said Brian Biggs, senior director of product management at Fluid Inc.
ABOUT THE AUTHOR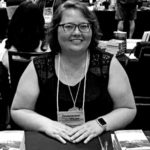 Kristina Knight is a freelance writer based in Ohio, United States. She began her career in radio and television broadcasting, focusing her energies on health and business reporting. After six years in the industry, Kristina branched out on her own. Since 2001, her articles have appeared in Family Delegate, Credit Union Business, FaithandValues.com and with Threshold Media.