IBM: Marketers suffering data overload
In today's digitally connected world marketers are acquiring consumer data at greater speeds and in larger volumes than ever before. It pours in from social media such as Facebook and Twitter. On the surface that sounds like great news, but in reality the sheer amount of data is overwhelming marketers.
Furthermore, IBM estimates 90% of real-time data being collected isn't being effectively used. It's not fed into databases or documents but remains unstructured and difficult to analyze.
Of the 1,700 CMOs that took part in face-to-face interviews for IBM's study (video) the vast majority (80%) said they continue to rely on traditional market research channels and techniques or sales campaign analysis (68%) to guide marketing strategies. Just over a quarter (26%) track blogs and 40% track "any online communications".
And yet, despite being unable to use the tidal waves of consumer data generated by social media, 82% of CMOs said they plan to increase their use of the channel over the course of the next 3 to 5 years.
"Customers are sharing their experiences widely online, giving them more control and influence over brands. This shift in the balance of power from organizations to their customers requires new marketing approaches, tools and skills in order to stay competitive," said IBM.
"More than 50% of CMOs think they are underprepared to manage key market forces – from social media to greater customer collaboration and influence – indicating that they will have to make fundamental changes to traditional methods of brand and product marketing."
The future of marketing, says IBM marketing executive Marcel Holsheimer, will be much more of an "automated and software play". The trend towards using social media analysis as part of business intelligence is growing with companies such as Radian6 and Sysomos offering dashboards and tools. IBM themselves have spent billions of dollars acquiring data analytics companies in preparation for new demand.
ABOUT THE AUTHOR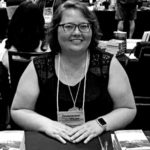 Kristina Knight is a freelance writer with more than 15 years of experience writing on varied topics. Kristina's focus for the past 10 years has been the small business, online marketing, and banking sectors, however, she keeps things interesting by writing about her experiences as an adoptive mom, parenting, and education issues. Kristina's work has appeared with BizReport.com, NBC News, Soaps.com, DisasterNewsNetwork, and many more publications.