Expansions in video give advertisers more options
According to comScore the top video properties remain Google/YouTube (378 minutes per viewer), VEVO (60 minutes per viewer) and Microsoft Sites (39 minutes per viewer), but social networks like Facebook are beginning to push more video content.
• 85% of Americans engaged with online video (September)
• The average video length was 5.3 minutes
• The average video ad length was 0.4 minutes
A new report from Eyeview and KAYAK finds that personalizing the video space can improve brand-based metrics. They tested personalized online video ads and found that personalized and relevant ads increased purchase intent 37%, brand favorability 100% and brand loyalty 73%. In fact about two-thirds (66%) responded favorably to personalized ads while only 12% had a negative response.
So why aren't more brands pushing into the video space? They're trying, finds data from BrightRoll, and advertising networks and exchanges are helping. Advertising exchanges are becoming a more popular choice for brands wanting to enter the video space but still a lack of standardization within the video space makes some video advertising squeamish.
Other interesting findings from BrightRoll include:
• Three-quarters of publishers sell 20% of video ad space through networks
• Two-thirds of publishers believe CPMs will increase about 15% through Q4 2011
• Lack of standardization is keeping many (40%) from video advertising
"Publishers are increasingly embracing video networks, as well as their even newer counterpart ad exchanges, because of their ability to drive significant revenue," was written in the BrightRoll report."
ABOUT THE AUTHOR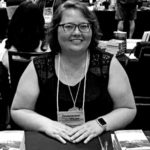 Kristina Knight is a freelance writer based in Ohio, United States. She began her career in radio and television broadcasting, focusing her energies on health and business reporting. After six years in the industry, Kristina branched out on her own. Since 2001, her articles have appeared in Family Delegate, Credit Union Business, FaithandValues.com and with Threshold Media.