DoubleVerify: 5% verified ads served near competitor ads
The most compliant advertising networks included AudienceScience, Casale Media, Specific Media, Spectrum, DataXu and Undertone.
"The Trust Index has emerged as the industry standard for measuring advertising compliance and is a strong indicator of the positive impact media verification has had in online ad campaigns. Over the past 18 months, we've seen the continual decrease in the incidence rate of non-compliance when verification is applied," said Oren Netzer, CEO of DoubleVerify.
Interesting findings from the report include:
47% of verified ads served 'below the fold'
The rate of international traffic incidents decreased
Non-compliance rates dropped to the lowest ever
Most compliant advertisers have a 0.1% rate of non-compliance
"Advertisers, networks and platforms that actively and consistently use verification on all of their campaigns and inventory are experiencing vast improvements in brand protection. This further indicates that online advertising needs to integrate verification on a long-term basis so that trust is permeated throughout the ecosystem," said Netzer.
Unfortunately those networks which weren't compliant with best practices have non-compliance rates of more than 25%. However, those who monitored and remediated non-compliant impressions say a 53% decrease in inappropriate content.
According to a recent PricewaterhouseCoopers/Interactive Advertising Bureau report, US online ad revenue has increased 23% Year over Year to reach $15 billion for the first half of 2011.
ABOUT THE AUTHOR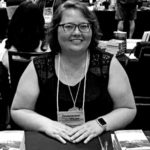 Kristina Knight is a freelance writer based in Ohio, United States. She began her career in radio and television broadcasting, focusing her energies on health and business reporting. After six years in the industry, Kristina branched out on her own. Since 2001, her articles have appeared in Family Delegate, Credit Union Business, FaithandValues.com and with Threshold Media.