Consumers getting little reward for QR Code use
QR Codes are becoming increasingly recognizable and are popping up everywhere from magazines and newspapers to tattoos and Ferrari racing cars. Almost three-quarters (72%) of the 500 US consumers surveyed by Russell Herder said they have spotted small black and white 2D boxes yet almost 30% don't know what they are.
Younger consumers were more likely to recognize them as scannable barcodes – 80% of 18-24 year olds versus 60% of those age 45+. Furthermore, around a quarter of consumers aged18-24 has scanned a code with their smartphone, the highest rate of any age group.
But are consumers getting value from the effort it takes to scan a barcode and reach the final destination? When asked if they felt scanning a QR code was worthwhile consumers said:
• Always 3%
• Usually 28%
• Sometimes 52%
• Rarely 15%
• Never 2%
Unless marketers show some creativity in the presentation and placement of barcodes, and more importantly offer those who do interact with them something of value as a reward for undertaking the task, consumers will turn off.
"The mere employment of QR codes is not enough to drive consumer engagement and marketing results," said Carol Russell, CEO of Russell Herder. "It is important for marketers to know their audience and how they will react to this tool and, ultimately how to maximize the opportunity."
The results of Russell Herder's survey findings can be downloaded online: The QR Question
ABOUT THE AUTHOR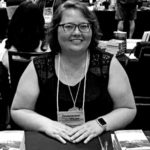 Kristina Knight is a freelance writer with more than 15 years of experience writing on varied topics. Kristina's focus for the past 10 years has been the small business, online marketing, and banking sectors, however, she keeps things interesting by writing about her experiences as an adoptive mom, parenting, and education issues. Kristina's work has appeared with BizReport.com, NBC News, Soaps.com, DisasterNewsNetwork, and many more publications.