10% e-commerce traffic from mobile devices
Analysis of more than 1.5 million visits to e-commerce websites developed by Screen Pages reveals that 10% of traffic comes from mobile devices such as smartphones and tablets.
The findings, reported by InternetRetailer, ram home the message to marketers of the growing need to have a mobile-specific website in place. Consumers want to access information on the go and won't necessarily wait to get home to their personal computers to make purchase decisions.
Screen Pages' analysis also shows that Apple generates the most visits with almost half coming from iPads and 35% from iPhones. No doubt screen size plays an important role with tablets providing a far more finger-friendly experience.
Juniper Research recently released figures showing the mobile payments market will almost triple over the next four years reaching $670 billion in 2015.
"Our analysis shows that emerging segments such as physical goods payments, NFC and money transfers will fuel market growth by a factor of 2.7 times by 2015," said senior analyst David Snow. "Digital goods is the largest segment and, although forecast to more than double, it is not growing as quickly as some of the newer segments."
ABOUT THE AUTHOR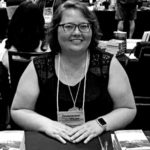 Kristina Knight is a freelance writer based in Ohio, United States. She began her career in radio and television broadcasting, focusing her energies on health and business reporting. After six years in the industry, Kristina branched out on her own. Since 2001, her articles have appeared in Family Delegate, Credit Union Business, FaithandValues.com and with Threshold Media.