IAB/John Lewis demonstrate effectiveness of rich media mobile ads
A study from the Internet Advertising Bureau and department store John Lewis has shown mobile advertising increased unprompted awareness of the store among those exposed to the ads by 822%.
Rich media ads, in particular, were effective at engaging mobile users and increasing recall. Of the 1,250 or so panelists involved in the research, those exposed to an expandable banner were 25% more likely to recall the advertising than those presented with a static banner.
Furthermore, rich media formats were found to be far more effective at reaching high-end smartphone users. Whereas iPhone/Android users were 28% more likely to recall a static banner ad they were 50% more likely to recall an expandable banner ad.
"Mobile is continuing to grow commercially so being able to prove its value for marketing cements its position as a key channel for John Lewis communications," said Rachel Swift, Head of Marketing (Fashion), John Lewis.
The study also noted the importance of having a mobile-optimized landing page as the destination after an ad click. Over two-thirds of those involved in the survey (64%) said they were "very impressed" or "impressed" with John Lewis because of its mobile-optimized website while 30% said they'd take their business elsewhere if the mobile site experience was poor.
ABOUT THE AUTHOR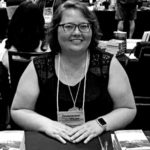 Kristina Knight is a freelance writer based in Ohio, United States. She began her career in radio and television broadcasting, focusing her energies on health and business reporting. After six years in the industry, Kristina branched out on her own. Since 2001, her articles have appeared in Family Delegate, Credit Union Business, FaithandValues.com and with Threshold Media.