Apple, Android expected to continue leading mobile space
According to a new forecast from In-Stat, tablet shipments will near 250 million units by 2017 as more electronics brands branch into mobile devices. Their research shows that tablets are now competing against all consumer electronics, not just PCs, thanks to the versatility of being able to play games, go online, catch up on work or watch video content.
"Over the next few generations we will see more differentiation between devices that are targeting different market segments and usage models. In addition, competitive device and service pricing will bring tablets into the mainstream consumer and enterprise markets," said Jim McGregor, Chief Technology Strategist, In-Stat. "Tablets are joining an array of smart-connected devices that allow users almost unlimited access to content and communications. These new devices mark a significant change in the value change of the electronics industry where the content and applications are now the key differentiators and innovation drivers."
Google's Android and Apple's iOS are expected to remain in the forefront of the tablet races (90% combined share), and the most popular size is expected to remain between 9 and 11 inches.
Claritics release of their Social Intelligence solution to the Android market is another indicator that mobile is opening up. Google's Android operating system continues to lead Applie's iOS, even though many believe Apple has more buzz around their product line. The Claritics release will allow app and mobile developers to create games and apps for Android phones and still allow them the analytics and insights to better optimize their products.
ABOUT THE AUTHOR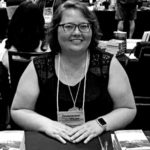 Kristina Knight is a freelance writer based in Ohio, United States. She began her career in radio and television broadcasting, focusing her energies on health and business reporting. After six years in the industry, Kristina branched out on her own. Since 2001, her articles have appeared in Family Delegate, Credit Union Business, FaithandValues.com and with Threshold Media.