Zynga gamifies privacy policy, launches PrivacyVille
Zynga, the most popular social gaming developer on Facebook, will generate $500 million in revenue for Facebook this year, 10% of Facebook's total, according to GreenCrest Capital Management LLC.
And, with an IPO on the cards, Zynga wants to batten down the privacy hatches and ensure their policies are known and understood by their most valuable assets – their players.
To this end a new "game" has been launched called PrivacyVille. However, calling it a game is a little far-fetched. It's a one-dimensional click-through explanation of how Zynga uses user information and how mobile payments and cookies work followed by a short and ridiculously easy quiz to see if you were paying attention.
No registration is needed to play PrivacyVille, and no Facebook connection is required. However, registered Zynga players who play PrivacyVille receive a reward in the form of zPoints that can later be redeemed against virtual items in selected Zynga games.
While some think Zynga could have done a better job of 'gamifying' its privacy policy, and let's face it it is a bit bland, I believe anything that encourages Internet users to more thoroughly examine and learn about the environments in which they play or part with money and personal data is a step in the right direction.
ABOUT THE AUTHOR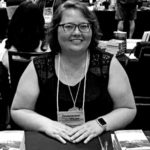 Kristina Knight is a freelance writer based in Ohio, United States. She began her career in radio and television broadcasting, focusing her energies on health and business reporting. After six years in the industry, Kristina branched out on her own. Since 2001, her articles have appeared in Family Delegate, Credit Union Business, FaithandValues.com and with Threshold Media.