YouGov: Mobile users ignore annoying, intrusive ads
Awareness of ads on smartphones is high. Almost half of Apple users (46%), 42% of O2 customers and 40% of 3 customers remember seeing advertising on their mobile device.
But, and it's a big but for advertisers, the vast majority of consumers turn a blind eye to these ads. YouGov discovered a whopping 88% ignore ads in apps and 86% ignore ads on the mobile web. Overall over three-quarters (79%) say ads on their mobile devices are irritating.
Just 5% of those surveyed said that they thought that advertising on mobile devices was a good idea.
Basic banners are the most recognized format of advert with 87% seeing them while browsing the mobile Internet, and 80% while using apps. When browsing, 63% notice recommended links to search, 51% notice rollover banners and 47% remember seeing special offers.
According to YouGov's online survey of over 2,000 Brits, the most effective way for advertisers to reach smartphone users is by embedding ads into apps, with a third (33%) of respondents recognizing placements every time they use an app, and almost 1 in 5 recalling ads on apps they use daily.
"On the face of it, it looks very bleak indeed for mobile advertising with high consumer awareness, but equally high resentment, apathy and inaction," said Adele Gritten, Head of Media Consulting at YouGov.
"But the research shows that mobile ads really can provide brands with an effective vehicle to engage directly with audiences and drive actions."
Just over a quarter of respondents said they would welcome more advertising if it offered money off deals or special offers and 21% said they don't mind ads relevant to them. Gritten advises marketers not to rely on high "spam volumes" of mobile advertising and that money-off deals are a popular proposition.
"Marketers need to harness the higher level of personal engagement that mobile users have with their handsets to provide them with something truly unique, relevant and interesting," said Gritten.
In other research from YouGov, figures show that growth in smartphone ownership in the UK has stalled over the last two quarters.
ABOUT THE AUTHOR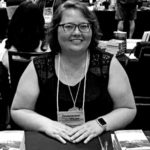 Kristina Knight is a freelance writer based in Ohio, United States. She began her career in radio and television broadcasting, focusing her energies on health and business reporting. After six years in the industry, Kristina branched out on her own. Since 2001, her articles have appeared in Family Delegate, Credit Union Business, FaithandValues.com and with Threshold Media.