Many Places remain unclaimed on Facebook
When Facebook launched its location-based check-in feature Places about 12 months ago it created associated Places Pages for local businesses to manage and customize.
Businesses can claim their Places Page by proving to Facebook they own the business. Owners whose businesses have not yet been allocated a Places Page can create one from scratch.
However, as Inside Facebook reports, Facebook has been unable to contact all owners of unclaimed Places Pages and is harnessing the power of social to solve the problem.
A link on all unclaimed Places Pages now asks visitors "Do you know the owner?" and requests that if they do they provide a name or contact email address to enable Facebook to follow up.
Businesses that claim their Places Page are able to customize and manage business information such as address, contact information, hours of business, profile picture as well as maps and directions.
At the time of writing, ads can not be targeted to those who check-in to a Places Page.
ABOUT THE AUTHOR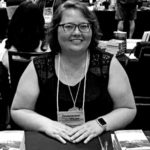 Kristina Knight is a freelance writer based in Ohio, United States. She began her career in radio and television broadcasting, focusing her energies on health and business reporting. After six years in the industry, Kristina branched out on her own. Since 2001, her articles have appeared in Family Delegate, Credit Union Business, FaithandValues.com and with Threshold Media.