Groupon users 'stingy' say participating merchants
Why the lack of enthusiasm to continue offering Groupon deals? Because, said 78% of merchants surveyed by Cooper Murphy, people who flock to the group buying site are more 'stingy' than regular customers and repeat business is 'unsatisfactory' (82%).
Far from building a brand or clientèle it appears group deals are attracting opportunists out for a bargain but who are unlikely to become regular customers or spend anything more than required to benefit from a coupon.
Another study also revealed the same buying behavior. Rice University found that while 80% of people who purchased a daily deal were new customers just 1 in 5 came back to make a full-price purchase.
Furthermore, Rice found a relatively low percentage of redeemers (35.9%) spent more than the value of the deal at the time of redemption.
"The businesses that we see spending their marketing dollars on daily deal sites have dramatically cut their advertising budgets," said Utpal Dholakia, associate professor at management at Rice University's Jones Graduate School of Business.
"This is a problem for businesses, because they're not building their brand when they offer discounted prices for their products and services. Only about 20% of customers using daily deals return to businesses to buy at full price; customers acquired through other programs typically have much higher rates of full-price repurchases."
What has been your experience of implementing a group deal campaign?
ABOUT THE AUTHOR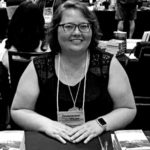 Kristina Knight is a freelance writer based in Ohio, United States. She began her career in radio and television broadcasting, focusing her energies on health and business reporting. After six years in the industry, Kristina branched out on her own. Since 2001, her articles have appeared in Family Delegate, Credit Union Business, FaithandValues.com and with Threshold Media.