4 Questions with Vdopia's Saurabh Bhatia
Kristina: Billions of video clips are being downloaded monthly, online and through mobile, what trends are you seeing from advertisers in the video realm?
Saurabh Bhatia, Co-Founder, Vdopia: We saw a trend of advertisers having to choose between a richer experience on a single platform (often limited to running inside apps) or static banner ads for broadest reach. With the .VDO format, it is now possible to auto-play video inside mobile browsers across all of these platforms with a single implementation, enabling marketers to leverage their existing TV and digital video assets to create a true, broad-reach integrated campaign.
For publishers, the .VDO format upgrades mobile advertising inventory to multimedia capability without any additional investment. Publishers simply install Vdopia's HTML5 tags, saving time and money. Among publishers already using the .VDO Format: Meredith, CondéNast, The Onion, Perez Hilton, Buzz Media and Kargo (the exclusive mobile publisher for Rolling Stone, Spin, Us Weekly and Shape, among others) in North America; and NDTV, Converse and Newshunt in Asia.
Kristina: For advertisers, how important is it for their ad to be content-relevant to the clip being downloaded?
Saurabh: It is important for the ad to be relevant to the content. Our internal research has shown that contextual and BT relevance to ad results in at least 60% -70% better performance in engagement and brand lift and approximately 50% better performance in click through rates.
Kristina: Online, comScore estimates that video ads account for about 10% of streaming time…how muchmore advertising can video handle without a 'tune out' factor appearing?
Saurabh: In mobile, video can actually scale up to 40% of the total buy- the reason being that mobile screens are smaller and therefore allow video to become an even more powerful ad unit (display takes much lesser space and therefore does not do a good job in delivering brand lift and purchase intent.) In the case of video advertising, it's a far more personal and intimate experience for the audience. Our results have shown than video is the best performing ad unit for mobile.
ABOUT THE AUTHOR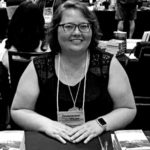 Kristina Knight is a freelance writer based in Ohio, United States. She began her career in radio and television broadcasting, focusing her energies on health and business reporting. After six years in the industry, Kristina branched out on her own. Since 2001, her articles have appeared in Family Delegate, Credit Union Business, FaithandValues.com and with Threshold Media.