Pitney Bowes: Cost, ease of use attracts marketers to social media
Pitney Bowes' survey of 500 SMBs, reported by eMarketer, reveals that over two-thirds (68%) of marketers rely on email for most of their marketing and 60% rely on advertising.
However, social marketing is creeping up on these more traditional channels. Half of marketers are using social because, they say, it is cost-effective and easy to use.
Social is also the most popular 'new' channel being added by SMBs with 20% only just beginning to use it.
While comfort levels of using social media were on a par with email, the inability to measure its "proven effectiveness" meant social remains behind direct mail and advertising.
"The results are an indication that traditional and new digital marketing methods are co-existing to create effective campaigns," says Pitney Bowes.
"The findings say 58% of small businesses surveyed use multi-channel marketing. Business owners are integrating various channels in order to properly serve the needs of their wide range of customers though there continue to be barriers to integration for many."
Pitney Bowes' survey discovered that the newest tools in SMB's marketing toolbox are Quick Response (QR) Codes. Almost half (45%) are using them on their business cards and 44% are integrating them into direct mail campaigns.
ABOUT THE AUTHOR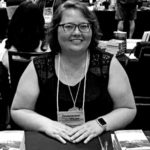 Kristina Knight is a freelance writer based in Ohio, United States. She began her career in radio and television broadcasting, focusing her energies on health and business reporting. After six years in the industry, Kristina branched out on her own. Since 2001, her articles have appeared in Family Delegate, Credit Union Business, FaithandValues.com and with Threshold Media.