How social insights are changing social marketing
Networked Insights is one platform helping brands optimize their marketing spends by using social data like this to determine a campaign will succeed. The platform just finished TV Upfronts week, where they correctly predicted the biggest new television season 'flops' using this type of analysis. Chief Marketing Officer Paul Dunay says this type of information is crucial to brands because a focus only on the positive or negative can leave out needed information.
"We predicted what would be good and what wouldn't go over so well. Years ago we predicted Modern Family to be a big hit and it is. We aren't just counting mentions, social isn't a popularity contest. We need to see the mentions, the social impressions – how many other people 'saw' a mention, and that helps us guide more recommendations to our clients. There are good things in the negative as well as the positive and we can see trends in the group as a whole," said Dunay.
But the key factor is knowing how the whole conversation – the positive, the negative and the neutral – has on the brand. This is called Social Lift and it tells the brand what benefits are being reached through a display or television ad or with a social profile.
As for what is working in the social space, Dunay believes social is the space for advertisers to spot trends – trending topics, feelings toward television shows or new movies – and from those trends, they should determine how they can create content that will engage the consumer.
"We are still seeing 'advertising' in social but brands are taking a stronger look at creating content to go with [certain] topics," said Dunay. "What is interesting about that is that the topics marketers tend to think are trending aren't; they're finding different things to talk about with their customers."
ABOUT THE AUTHOR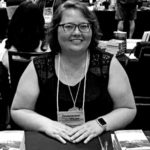 Kristina Knight is a freelance writer based in Ohio, United States. She began her career in radio and television broadcasting, focusing her energies on health and business reporting. After six years in the industry, Kristina branched out on her own. Since 2001, her articles have appeared in Family Delegate, Credit Union Business, FaithandValues.com and with Threshold Media.