Mobile marketing too "cutting edge" for small businesses
While the majority of small businesses are aware of mobile marketing activities such as text messaging (73%) and listings on location-based websites (68%), few are using them or consider them valuable to their business.
Why the low usage? According to the January 2011 Index only 15% of small business owners considered mobile marketing to be "extremely" or "very" valuable to their business and 20% felt it was only "somewhat" valuable.
Obviously these businesses haven't been reading recent statistics surrounding consumer adoption of mobile technology.
The mobile marketing activity currently being used the most by small businesses is a listing on a location-based website (19%) followed by text messaging (9%) and a mobile website (7%).
The reason many small businesses have not yet embraced mobile marketing is because very few (19%) believe it to be a "mature and proven" channel. In fact, over a third (36%) believes mobile is too cutting edge for small businesses or ahead of its time (24%).
ABOUT THE AUTHOR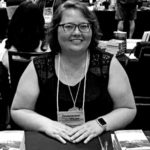 Kristina Knight is a freelance writer based in Ohio, United States. She began her career in radio and television broadcasting, focusing her energies on health and business reporting. After six years in the industry, Kristina branched out on her own. Since 2001, her articles have appeared in Family Delegate, Credit Union Business, FaithandValues.com and with Threshold Media.