LinkUp: 8 in 10 job searches on mobile via Android
LinkUp is a search platform that brings together "hidden jobs" that are posted on the job section of company website pages. They currently list around three quarters of a million jobs sourced from about 21,000 company websites.
LinkUp also has apps for Android, iPhone, and iPad and has recently announced figures relating to the number of people who search for jobs via their mobile device.
According to reports, the recently released data from LinkUp shows that 20% of job seekers use their smartphone in their search for a job, up from 1.1% last year, mostly thanks to the rapid adoption of smartphones.
Almost 8 in 10 of job seekers were found to be using an Android device (79.7%), up from 21.2% last year. However, use of Apple's iPhone plummeted from 62.1% down to 12.3%.
Why such a difference? Who knows. Perhaps Android users are unhappy at work, or unemployed; or perhaps only those who have a job can afford an iPhone.
Either way, the rising popularity of searching for jobs on mobile devices isn't too surprising. As well as offering better privacy than searching via a work computer, it's easy to look up new jobs on the commute home after a particularly stressful work day.
ABOUT THE AUTHOR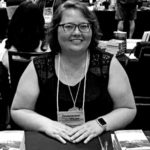 Kristina Knight is a freelance writer based in Ohio, United States. She began her career in radio and television broadcasting, focusing her energies on health and business reporting. After six years in the industry, Kristina branched out on her own. Since 2001, her articles have appeared in Family Delegate, Credit Union Business, FaithandValues.com and with Threshold Media.