What is sentiment analysis?
For many marketers, the number of Facebook Likes and Twitter Follows they attract demonstrates their social standing. However, these counts do little to illustrate how engaged fans are.
That's where sentiment analysis comes in. It adds meat to the bones of Likes and Follows.
In a nutshell, it involves the analysis of comments and suggestions left on social media sites such as blogs and social networks. But, instead of analyzing just words, sentiment analysis identifies the Fan or Follower's attitude towards a brand by using variables such as context, tone, emotion, among others.
Marketers with a large social media universe to monitor usually opt for an automated sentiment analysis solution that relies on natural language processing, but humans are by far the best tool. Why? Because machines will never be quite as good as humans in recognizing the subtleties of language, such as sarcasm, or text-speak language such as OMG or LOL.
PaidContent recently launched a new index, called "Social Standing" which gives marketers insight into the current sentiment being expressed about their brand.
To learn more about social marketing and sentiment analysis I heartily recommend reading Neil Glassman's Social Times article on the topic. It looks at the role of sentiment analysis in marketing strategies as well as how to choose from tools currently available.
ABOUT THE AUTHOR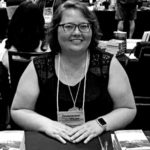 Kristina Knight is a freelance writer based in Ohio, United States. She began her career in radio and television broadcasting, focusing her energies on health and business reporting. After six years in the industry, Kristina branched out on her own. Since 2001, her articles have appeared in Family Delegate, Credit Union Business, FaithandValues.com and with Threshold Media.