53% of youngsters would give up sense of smell to stay connected
McCann's study, "The Truth About Youth", involved 7,000 16-30 year olds from several countries. It identified three key factors motivating today's youngsters – the need for connections and community, social or personal justice, and authenticity.
It is clear from the results that technology plays an important role in youngsters' lives and without it they would feel isolated and uninformed.
"It is the glue that binds this generation together and fuels the motivations that define them." said Laura Simpson, Global IQ Director for McCann Worldgroup.
Who they connect to, and even which brands they "Like", plays a more important role in their "Social Economy" than what they own or the experiences they've had.
So important is technology to today's youth that over half (53%) would give up their sense of smell rather than lose access to it. To them, losing the ability to explore and communicate via technology would be like a blind man losing his stick.
"Young people utilize technology as a kind of super-sense which connects them to infinite knowledge, friends and entertainment opportunities," said Simpson.
ABOUT THE AUTHOR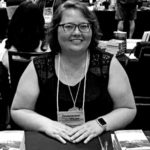 Kristina Knight is a freelance writer based in Ohio, United States. She began her career in radio and television broadcasting, focusing her energies on health and business reporting. After six years in the industry, Kristina branched out on her own. Since 2001, her articles have appeared in Family Delegate, Credit Union Business, FaithandValues.com and with Threshold Media.