Criteo: Display ad growth strong
"Performance display advertising is rapidly catching on with advertisers and agencies in the U.S.," said Greg Coleman who recently joined Criteo as President. "My goal is to expose Criteo's premier and scalable technology to all online advertisers in the U.S. The proof is in the results and loyalty of more than 1000 advertisers who are already using Criteo to drive incremental revenues. Criteo is to performance display advertising what Google is to search."
According to Criteo, who compared their Q1 2011 and Q4 2010 numbers, served impressions increased by 70%, sales growth for their clients doubled and there has been a global click through increase of about 33%.
Also on a global level:
• Criteo has seen client growth increase 20%
• Served impressions have increased 25%
A recent ZenithOptimedia forecast indicates that online ad spending will surpass newspaper ad spending by 2013 and will begin closing in on television advertising spending. Display ads are expected to lead growth with a forecast 16.4% annual spend. Meanwhile standard banners, according to eMarketer, are on the upswing.
According to a recent eMarketer report search marketing (46% online spending) continues to lead online spending, but standard banners have moved into second place, according for nearly 24% of online ad spending. Overall display, which includes standard banners as well as rich media, sponsorships and video ads, accounts for about 38% of the online ad spend.
ABOUT THE AUTHOR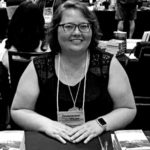 Kristina Knight is a freelance writer based in Ohio, United States. She began her career in radio and television broadcasting, focusing her energies on health and business reporting. After six years in the industry, Kristina branched out on her own. Since 2001, her articles have appeared in Family Delegate, Credit Union Business, FaithandValues.com and with Threshold Media.