Study finds online shoppers take longer to convert
Online shoppers may be buying, but for many etailers the time between engagement and sales conversion seems too long. That feeling isn't altogether wrong according to new research from NetElixir.
The customer acquisition management hub reports that consumers' newly acquired research interests are slowing purchase times. Researchers believe customers are taking more time to purchase because they are researching purchases more thoroughly – that includes price checking and looking for product information or reviews.
"Post-recession consumers are establishing a new normal, in which impulse click-buying may be becoming a thing of the past," said Udayan Bose, NetElixir's CEO. "Accordingly, traditional SEM tactics and strategies are no longer sufficient to reach increasingly sophisticated, research-savvy online consumers. As retailers modify their campaigns, their measurement methods might also need to be altered as they might now lack the data required to effectively gauge the success of their online advertising efforst."
• The time from click to conversion has increased by 12% (2009 to 2011)
• More than half of consumers now click search ads 3.1 times before converting to sale
• In 2009 30% of consumers clicked search ads 2.7 times before converting
NetElixir's suggestions for improving metrics include evaluating current keyword campaigns and making changes to improve click-thrus, evaluating SEM bidding strategies and extending conversion windows.
ABOUT THE AUTHOR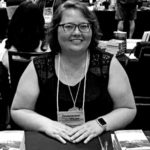 Kristina Knight is a freelance writer based in Ohio, United States. She began her career in radio and television broadcasting, focusing her energies on health and business reporting. After six years in the industry, Kristina branched out on her own. Since 2001, her articles have appeared in Family Delegate, Credit Union Business, FaithandValues.com and with Threshold Media.