First in-game mobile ad platform unveiled
Advertisers have long been looking for a better way to engage mobile users. Not surprising given that there are nearly 300 million gamers worldwide, and that gaming on mobile devices, along with social networking, accounts for more of a mobile user's time (47%) than sending texts and making calls (32%).
Until now, mobile advertising solutions for games have been out of context, prone to accidental clicks or disruptive, requiring players to leave the game to follow up on an ad.
Now a new start-up, Tap Me, has unveiled a new mobile advertising platform that promises to give gamers a more relevant, smooth and rewarding experience and advertisers a much better engagement rate.
Described by one mobile publisher as "one of those obviously brilliant ideas that stare you in the face and nobody sees it", the Tap Me mobile in-game ad platform is an industry first.
Advertising can be integrated into different areas of a mobile game content such as "power-ups" or in-game rewards. For instance, an energy drink brand might sponsor an in-game "energize" reward or an athletic kit brand used alongside "power-ups".
In addition, players can choose which advertisers to engage with.
It's no surprise, given all the above, that engagement rates are impressive and leave standard banner ad click-through rates standing.
Early tests show engagement rates as high as 20% for players choosing sponsored "power-ups", rising to 50% in some games.
"One of Tap Me's unique strengths is that we are a team of mobile game developers, which gives us an innate understanding of game design and development fundamentals," said Joshua Hernandez, co-founder and CEO of Tap Me, in a recent announcement.
"Importantly, our platform enables developers to monetize the vast majority of gamers who do not engage in other game monetization methods."
ABOUT THE AUTHOR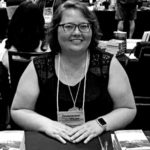 Kristina Knight is a freelance writer with more than 15 years of experience writing on varied topics. Kristina's focus for the past 10 years has been the small business, online marketing, and banking sectors, however, she keeps things interesting by writing about her experiences as an adoptive mom, parenting, and education issues. Kristina's work has appeared with BizReport.com, NBC News, Soaps.com, DisasterNewsNetwork, and many more publications.