SMS ad format released as smartphone adoption increases
Moolah Media has launched an SMS ad platform through their performance based mobile ad network. In beta since January, the company reports they are already serving 100 million SMS ad impressions per month.
"Our strong presence in SMS is yet another example of how we are helping our advertisers reach customers in new ways, and helping mobile publishers monetize their SMS inventory," said Shawn Scheuer, Moolah Media CEO.
According to comScore:
• 27% of US and European mobile consumers now own smartphones
• 36% of American mobile users browse the mobile web
• 58 million US consumers visited a social network from a mobile device
Japan is one of the most mobilly connected regions according to comScore, although smartphone penetration has been low to date. That seems to be changing, however, as researchers report that smartphone adoption increased 33% from September 2010 to December 2010. Most Japanese mobile consumers utilize with Apple of Google platforms. Nearly 4 million are using Apple's platform while just over 2 million are using Google's.
Although Japanese consumers have been slow to convert, it appears they are adapting to mobile platforms more rapidly than other smartphone-based consumers. According to the report many smartphones in Japan are using advanced applications including mobile wallets, 1seg TV and even waterproof features.
ABOUT THE AUTHOR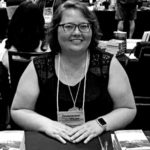 Kristina Knight is a freelance writer based in Ohio, United States. She began her career in radio and television broadcasting, focusing her energies on health and business reporting. After six years in the industry, Kristina branched out on her own. Since 2001, her articles have appeared in Family Delegate, Credit Union Business, FaithandValues.com and with Threshold Media.