Car buyers spend majority of shopping time online
Almost three-quarters of American consumers log on to the Internet when deciding which car model to buy and where to buy it, regardless of whether they're buying used or new vehicles.
In fact, according to the recently released "Automotive Buyer Influence Study" conducted by Polk and AutoTrader.com, two-thirds of the 4,005 U.S. survey respondents rated the Internet as "extremely helpful" in their purchase decision.
So helpful is the Internet that consumers spend an average of 18-19 hours online while shopping for a car, using various price/model comparison tools, manufacturer and dealership websites, and other third-party sites.
Online time accounts for a big wedge of the total time spent shopping – 60% according to the study – making it all the more important that websites are kept up-to-date and provide potential customers with accurate and up-to-date content along with the tools necessary to support their decision-making.
According to the study, what consumers are looking for is detailed vehicle information along with accurate pricing, relevant content and the ability to compare vehicles. And, of course, they want to know what you've got in stock.
In fact, owing to an online consumer's propensity to turn up to a dealership unannounced, an inventory that is as close to real-time as possible is vital to avoid disappointment.
"Seven out of 10 shoppers don't establish contact with the dealership prior to visiting it," concludes the study, "indicating that dealers need to look beyond the number of phone calls and emails they receive and establish methods to assess which advertising sources were most influential in driving buyers into their dealerships."
What about the role of social media in the decision-making process of a car buyer? While going into no great detail, the Polk/AutoTrader.com study revealed 97% of car buyers were not influenced by social media.
ABOUT THE AUTHOR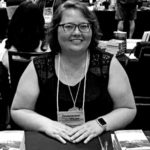 Kristina Knight is a freelance writer based in Ohio, United States. She began her career in radio and television broadcasting, focusing her energies on health and business reporting. After six years in the industry, Kristina branched out on her own. Since 2001, her articles have appeared in Family Delegate, Credit Union Business, FaithandValues.com and with Threshold Media.