Report: Consumers want more from ecommerce
These hubs scored 82 on a scale of 100 or more with many other online retailers averaging at least a 78 on the scale. This is good, but is also a decrease from 2009 levels when the average scores were 1% higher. Still, consumers turned out in droves to shop online in 2010.
This can be seen in the number of consumers who shopping online in 2010. The 2010 holiday season ended with large increases for online retailers across the board. Nearly $31 billion was spent online and three new highest-ever spending days were brought on record – including one day with consumers spent more than $1 billion online. Still, the holidays weren't enough to make all consumers or etailers happy.
Why?
Pricing is leading the way in the dissatisfaction category according to the report. According to the report consumers are increasingly aware of the dynamic pricing trend – and they don't like it. Dynamic pricing is the practice of retailers In monitoring consumers' online purchases and adjusting their website pricing according to what they believe the consumer will spend with them. Most times these etailers are 'found out' when consumers open separate browser windows to comparison shop.
Instead, etailers need to engage in fair pricing practices just as their offline counterparts do. They need to have competitive pricing, their website need to operate smoothly and the quality of merchandise needs to be high.
ABOUT THE AUTHOR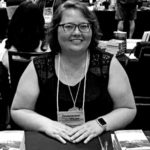 Kristina Knight is a freelance writer with more than 15 years of experience writing on varied topics. Kristina's focus for the past 10 years has been the small business, online marketing, and banking sectors, however, she keeps things interesting by writing about her experiences as an adoptive mom, parenting, and education issues. Kristina's work has appeared with BizReport.com, NBC News, Soaps.com, DisasterNewsNetwork, and many more publications.