Poll: Consumers more optimistic about 2011
The Gallup poll found that Easterners and Midwesterners are slightly more optimistic about 2011 than consumers living in the South or West; researchers further found that households earning at least $75,000 per year were more optimistic than household earning less than that amount. Finally, they found Democrats more optimistic than Republicans or Independants.
On average, 52% of Americans are optimistic about 2011 while only 25% believe things will get worse.
That is up from a mid-2010 survey from Harris Interactive, in which only 3 in 10 US adults reported they were optimistic about the economy. In the Harris poll 30% of respondents said they thought the economy would improve in 2011 while 34% felt things would 'stay the same'. Younger consumers were more optimistic about the near future; nearly 30% of Echo Boomers (those aged 18-33) believed their household finances would improve while only 14% of Matured (those aged 65+) believed the same.
"The potential fragility surrounding Americans' optimism as they look toward 2011 is reflected by consumers' view of their own financial situations. Americans express less optimism about their own situations, and this reveals more modest differences across regions, incomes, and party affiliation. This may result from Americans being closer to their own financial situations and recognizing the relative stability of those situations," was written in the report.
ABOUT THE AUTHOR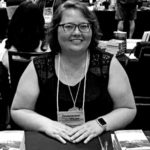 Kristina Knight is a freelance writer with more than 15 years of experience writing on varied topics. Kristina's focus for the past 10 years has been the small business, online marketing, and banking sectors, however, she keeps things interesting by writing about her experiences as an adoptive mom, parenting, and education issues. Kristina's work has appeared with BizReport.com, NBC News, Soaps.com, DisasterNewsNetwork, and many more publications.