Older men skeptical about 'green marketing'
People over the age of 55, and men in particular, are almost twice as likely to hold the opinion that shopping for 'green' products makes no difference, found advertising insight firm Crowd Science.
In fact, more men than women believe that green marketing is all just a big ploy (16% vs. 8%), so marketers with a green message really have their work cut out for them if targeting older men.
And, while many people do shop with ethics in mind – 43% boycott products for ethical/political reasons, 34% buy local if they can and 20% choose products with green labeling – men are much less likely to do so than women (30% vs. 42%).
The survey also found that education influences 'green' attitudes. Twenty-one percent of respondents with a post-graduate education said they would pay substantially more for green products as opposed to 12% of those with a basic undergraduate background or less.
"We're seeing an interesting gap in what we call 'green shopitudes' when you consider gender, age, and education," said Sandra Marshall, Crowd Science VP Research.
"Women and younger age groups appear to be more eco-centric when it comes to shopping practices."
ABOUT THE AUTHOR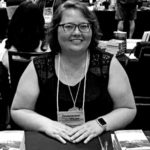 Kristina Knight is a freelance writer based in Ohio, United States. She began her career in radio and television broadcasting, focusing her energies on health and business reporting. After six years in the industry, Kristina branched out on her own. Since 2001, her articles have appeared in Family Delegate, Credit Union Business, FaithandValues.com and with Threshold Media.