Knotice launches mobile email opens report
According to Knotice, the most popular times for mobile users to check their email is first thing in the morning and last thing at night.
Over a quarter (27.6%) of emails are opened between the hours of 6am and 7am, found Knotice, and 22.7% later on in the evening at around 10pm to 11pm.
"Many professionals can relate to this mobile phone use case, and this clearly underscores the fact that many if not most mobile phone users keep their device on, and nearby, 24 hours a day," states Knotice in the report (.pdf).
Other data found in the quarterly report pertains to opens by industry, location and demographics. It reveals the iPhone dominates in terms of email interaction, despite Android's increasing market penetration and the effect of a mobile user's demographic on their mobile email open behavior.
According to Knotice, "It's critical that marketers not only track and measure mobile interactions for their own campaigns, but do so within specific customer segments, where demographics can dramatically influence results and guide when and how email campaigns should be mobile optimized."
Results are based on a sampling of 155.3 million e-mails sent across 12 industry segments in Q4 2010.
ABOUT THE AUTHOR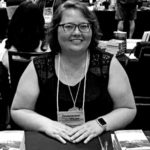 Kristina Knight is a freelance writer based in Ohio, United States. She began her career in radio and television broadcasting, focusing her energies on health and business reporting. After six years in the industry, Kristina branched out on her own. Since 2001, her articles have appeared in Family Delegate, Credit Union Business, FaithandValues.com and with Threshold Media.