TVGuide.co.uk taps AudienceScience for targeting
The online TV channel allows consumers to search for shows and then watch online; each month 3 million users logon. The site delivers 25 million monthly page impressions, giving advertisers a good return on investment. The ability to target ad content to specific segments of that user base should only increase advertiser ROI through the platform.
"By using the AudienceScience data management and targeting platform we can now anonymously profile the user and target them throughout the site," said Chetan Damani, Co-Founder and Director for TVGuide.co.uk. "Ninety-five percent of the traffic on TVGuide.co.uk is on our homepage, so having the ability to understand and profile our users enables us to really identify their behavior and create relevant target groups that are attractive to advertisers."
Earlier this year, comScore researchers found that UK video viewing had increased by 37% Year over Year, with the majority of viewers finding content via Google sites (including YouTube), BBC Sites and Megavideo.com, but social network Facebook saw the highest increase in videos viewed.
Mike Read, SVP and Managing Director, comScore Europe said, "In particular, we've seen eyeballs move towards the online channel to watch more long-form, professional video content, such as popular broadcast network TV shows. This trend presents a significant opportunity to advertisers, as comScore research has consistently shown that online video advertising is effective at building brands."
ABOUT THE AUTHOR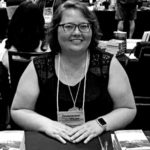 Kristina Knight is a freelance writer based in Ohio, United States. She began her career in radio and television broadcasting, focusing her energies on health and business reporting. After six years in the industry, Kristina branched out on her own. Since 2001, her articles have appeared in Family Delegate, Credit Union Business, FaithandValues.com and with Threshold Media.