South Korea considers online gaming curfew
Not only does South Korean have the largest online gaming community in the world, it also has its fair share of tragedy associated with it. Several incidents have been reported in which gaming has directly, or indirectly, ended in death.
A 15 year old South Korean boy was alleged to have murdered is mother, before committing suicide, after being scolded for playing online games for too long. In another case, an older male died after a non-stop gaming session lasting over five days.
It's not just the extreme cases that have led the South Korean government to consider requiring Internet service providers to cut off access to online games, for all users under the age of 16, for the six hours following midnight.
"The thing about online games is, once you are in it, it is extremely hard to get out of it, especially if you are a young kid," said Jo Rin, a South Korean ministry official in charge of the law.
"A lot of kids play games all night long and have trouble studying at school and going about their normal lives during daytime. We believe the law is necessary to ensure their health and a right to sleep."
My question is… why aren't parents putting limits on the amount of time their children spend in front of a monitor?
ABOUT THE AUTHOR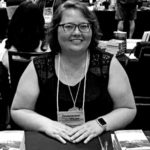 Kristina Knight is a freelance writer with more than 15 years of experience writing on varied topics. Kristina's focus for the past 10 years has been the small business, online marketing, and banking sectors, however, she keeps things interesting by writing about her experiences as an adoptive mom, parenting, and education issues. Kristina's work has appeared with BizReport.com, NBC News, Soaps.com, DisasterNewsNetwork, and many more publications.