mCommerce: British retailers need to pull their socks up
To test the mCommerce capabilities of 57 British retailers, MIG set out to try and purchase a pair of socks. Most attempts were unsuccessful.
The resulting "Sock Report", while slightly tongue-in-cheek, does highlight a serious fact – the clothing retail sector is failing its customers in an increasingly mobile environment.
Just 23% of the retailers allowed purchases to be made via mobile.
While 16% had a mobile app available, just 9 enabled users to make a purchase. Even fewer, just 4, had a mobile optimized transactional website.
"The Sock Report clearly demonstrates that the fashion subset of the retail sector is lagging behind somewhat and since we know that consumers' online behavior extends right in to the mobile channel, clearly there are huge gains to be made with a transactional m-commerce strategy in 2011," said MIG's group marketing director Ben Cusack.
In November, web hosting firm 1&1 Internet found over half of British firms have never bothered to check the appearance or functionality of their websites on a mobile device.
More worryingly, less than 1 in 4 firms recognized that sales, or their brand, could be enhanced with a more mobile-friendly website.
"Firms of all sizes must ensure they are online whenever and wherever the consumer needs them. By accommodating the mobility of their online audience, customer loyalty and spend can be enhanced," said Oliver Mauss, CEO 1&1 Internet Ltd.
ABOUT THE AUTHOR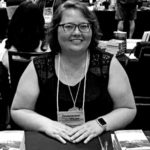 Kristina Knight is a freelance writer based in Ohio, United States. She began her career in radio and television broadcasting, focusing her energies on health and business reporting. After six years in the industry, Kristina branched out on her own. Since 2001, her articles have appeared in Family Delegate, Credit Union Business, FaithandValues.com and with Threshold Media.