Green Monday, Free Shipping Day combine for hot spending week
First the details for Green Monday. comScore reports that shoppers went online to spend more than $954 million, a 12% increase over Green Monday 2009 and the second-highest spending day so far this holiday season. Consumers are also reporting they need more time and money to finish the holiday season. One-third (33%) of consumers tell comScore they don't have the money to buy the gifts they want to buy and 32% report they haven't had time to finish holiday shopping this year.
Now, for Free Shipping Friday. Consumers went online to spend more than $942 million this day, a 61% increase over Free Shipping Friday 2009. 2010 now has three of the highest spending days on record – Cyber Monday ($1.028 billion), Green Monday ($954 million) and Free Shipping Day ($942 million).
"Free Shipping Day punctuated an exceptional week in which consumers spent more than $5.5 billion online, representing a 14-percent increase from last year," said comScore chairman Gian Fulgoni. "While no individual days during the week surpassed $1 billion in spending, we saw strength throughout the week beginning with Green Monday and ending with Free Shipping Day on Friday. At this late juncture in the online holiday season, we have likely already witnessed the peak spending day of the year, which means that Cyber Monday should emerge as the season's heaviest online spending day for the first time in history."
The week as a whole saw the 2010 holiday spend push past $27 billion, a 12% increase Year over Year. For the most part buyers have stayed in static categories for their holiday spending with electronics and computer gear leading the way. In fact, computer hardware (25% increase), Consumer Electronics (22% increase) and Computer Software (16% increase) are some of the hottest categories for online shoppers this year.
ABOUT THE AUTHOR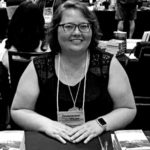 Kristina Knight is a freelance writer with more than 15 years of experience writing on varied topics. Kristina's focus for the past 10 years has been the small business, online marketing, and banking sectors, however, she keeps things interesting by writing about her experiences as an adoptive mom, parenting, and education issues. Kristina's work has appeared with BizReport.com, NBC News, Soaps.com, DisasterNewsNetwork, and many more publications.