Ad blindness remains challenge for marketers
Despite display advertising being the second-largest marketing channel online (IAB), consumers are still disregarding them. The joint study found as many as 43% ignore online display ads.
Online search engine ads were the second-most ignored ads of all channels with 20% ignoring them.
In fact, out of all the ad channels – online, television, radio and press – Internet ads were the most likely to be ignored.
The survey of 2,098 U.S. adults also suggests very little difference in behavior between genders. Forty-two percent of men and 45% of women said they ignore Internet banner ads the most.
Fewer ignore television ads (15% vs.13%), radio ads (7% vs. 8%), and newspaper ads (6% vs. 5%).
However, age does throw up some significant differences, as one might expect considering the differing viewing habits and types of media consumed among different age groups.
The study suggested older respondents ignore ads on television the most. About 20% of those 55 years and older said they ignore ads on television, compared to 14% of those 45-54 years and 13% of those age 35-44 years. Just 9% of younger respondents, 18 to 34 years old, ignored television ads.
But, as TechCrunch's Robin Wauters points out, the results could be skewed as media consumption was not taken into account.
"Put simply, it's easier to say you don't ignore TV ads when you hardly ever actually watch television anymore," he wrote.
Only 9% of respondents said they didn't ignore ads of any type.
Many online users are installing ad blocking software to ensure they aren't subjected to banner advertising, pop-ups and other formats. Recent figures put the number of downloads of the popular Adblock Plus program at around 100 million since its launch in 2006, however the effects of this on the ad industry are unclear.
ABOUT THE AUTHOR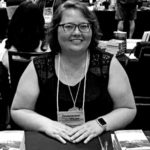 Kristina Knight is a freelance writer based in Ohio, United States. She began her career in radio and television broadcasting, focusing her energies on health and business reporting. After six years in the industry, Kristina branched out on her own. Since 2001, her articles have appeared in Family Delegate, Credit Union Business, FaithandValues.com and with Threshold Media.