$1.3million spent online in one mega minute
Figures from the U.K.'s Mega Monday online spending spree are out. Retail Decisions has announced sales on that day (December 6) were up 21% compared to last year.
Overall sales for the day were estimated to exceed $455million, perhaps boosted by wintry weather causing chaos in some parts of the country.
Retail Decisions had previously forecast the busiest online minute during Mega Monday to be 12.58pm, during lunch break. However, it turned out to be 1.15pm, 17 minutes later.
A whopping $1.3million was spent online in that mega-minute yesterday – a new record. In last year's busiest Mega Monday minute, $1.1million was spent.
The busiest online shopping hour was between 1pm and 2pm, so perhaps workers went out window shopping at lunch and ordered online when they returned to their desk.
"Now that everyone has been paid we are seeing online Christmas shopping really burst into life for the year," said David Smith, managing director at IMRG.
"With over half of the population of the U.K. now shopping online, this Christmas looks to be a big one for retailers, possibly even exceeding our estimation of £6.4billion ($10billion) spent online in December."
ABOUT THE AUTHOR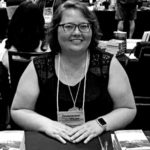 Kristina Knight is a freelance writer based in Ohio, United States. She began her career in radio and television broadcasting, focusing her energies on health and business reporting. After six years in the industry, Kristina branched out on her own. Since 2001, her articles have appeared in Family Delegate, Credit Union Business, FaithandValues.com and with Threshold Media.