.uk domain name registration exceeds China's .cn
While the domain name market has grown by 6% overall, .uk name registrations have risen 11.5%.
Such is the growth in the number of .co.uk domains in recent months that it is outstripping even the number for China (.cn), says Nominet in its 2010 Domain Name Industry report (.pdf).
The U.K. is now the world's second largest country Top Level Domain registry after Germany (.de).
Nominet's figures show the increase is, in part, driven by a preference among the British for domains with a local feel over non-specific .com domains. Eighty percent are more likely to visit a website they can identify as being U.K.-based.
"Given the renewed caution around the global economy, it's great to see the domain name industry continuing to show strong growth," said Phil Kingsland, director of marketing and communications at Nominet.
"It demonstrates that in a recession, people are turning to the Internet to help set up new ventures and pave the way for future growth."
Almost three thousand new .uk domain names will be up for grabs next month as Nominet begins a staged release of very short domain names.
ABOUT THE AUTHOR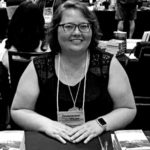 Kristina Knight is a freelance writer based in Ohio, United States. She began her career in radio and television broadcasting, focusing her energies on health and business reporting. After six years in the industry, Kristina branched out on her own. Since 2001, her articles have appeared in Family Delegate, Credit Union Business, FaithandValues.com and with Threshold Media.