'Gamify' your marketing to attract online shoppers
It's getting harder and harder to pin down a gamer demographic as people of all life-stages are now hooked into virtual worlds with virtual economies and currencies, busily tending farms or slaying zombies.
Interpret suggests that the gaming environment is beginning to find its way into ecommerce activity and that today's breed of gamer, "Gamer2.0", responds well to the format.
Interpret's report, "gCommerce: The 'Gamification' of eCommerce", shows gamers are leading the way in e-commerce and are more likely to be an online-shopper than non-gamers.
In addition, gamers are 50% more likely to influence their friends on purchases and a whopping 109% more likely to have rated or reviewed a product.
"Game mechanics are powerful motivators to get humans to take action," said Jim Banister, CEO of SpectrumDNA and co-author of the report.
"The dynamics that have indisputably proven to increase transactions within game environments can and should be used to spur increased transactions, revenue and loyalty in online and offline shopping environments. Next-generation social loyalty programs will be 'gamified'."
ABOUT THE AUTHOR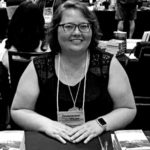 Kristina Knight is a freelance writer based in Ohio, United States. She began her career in radio and television broadcasting, focusing her energies on health and business reporting. After six years in the industry, Kristina branched out on her own. Since 2001, her articles have appeared in Family Delegate, Credit Union Business, FaithandValues.com and with Threshold Media.