Survey: Shopping experience costing $44 billion per year
From form issues and invalid coupon codes to hard to understand shopping cart regulations, the survey finds that many online retail websites are 'down' even when the brand believes that the website is working well for consumers. According to Tealeaf, invalid coupon codes caused 300 consumers to abandon Art.com's site recently, Quicken Loans found input errors in online applications cost more than a half-million dollars in lost revenue and Continental Airlines found that consumers were getting duplicate charges on their credit cards from gift certificate purchases.
• 66% of consumers contact customer service about website problems either by phone, email or web form
• 32% of consumers abandon a shopping cart and website when an issue is found
• 27% of consumers who abandon a transaction turn to a competitor website
And no longer does a single complaint end with that consumer. With the advent of social networks, consumers are voicing their complaints to friends – and anyone else who will listen.
"The 'echo chamber effect' caused by frustrated customers who voice their displeasure on social networks can significantly damage an organization's reputation," said Rebecca Ward, CEO of Tealeaf. "Proactively identifying website issues presents an opportunity for businesses to recover some of that $44 billion in potentially lost revenue, especially as we head into the upcoming holiday shopping season."
"The organizations that put a premium on customer experience are typically those who don't want to risk losing customers even once, for fear they'll lose them forever," said Geoff Galat, Vice President of World Wide Marketing for Tealeaf. "This is a timely issue – with only about six weeks until the holiday shopping crunch, the best way for businesses to improve site function and customer retention is [to deal with experience]."
Galat's suggestions?
First, online retailers must employ real time customer identification so that every unique site interaction is accounted for. Through this type of data etailers can identify problem areas or behavioral patterns that seem problematic before it becomes a massive issue.
Second, identify usability issues as quickly as possible.
Third, figure out where customers are struggling with your website. "Pinpoint the sources of customer struggle and quantify their business impact," said Galat. "businesses need to have a plan in place to emphasize and hone in on the most pressing issues. Minimizing customer struggle is a big step toward customer retention."
ABOUT THE AUTHOR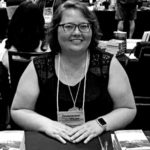 Kristina Knight is a freelance writer with more than 15 years of experience writing on varied topics. Kristina's focus for the past 10 years has been the small business, online marketing, and banking sectors, however, she keeps things interesting by writing about her experiences as an adoptive mom, parenting, and education issues. Kristina's work has appeared with BizReport.com, NBC News, Soaps.com, DisasterNewsNetwork, and many more publications.