Partnership will scale non-guaranteed ad inventory
PointRoll, DataXu and AdMeld are partnering together to provide more scale to RTB, DSP and SSP advertisers; auto-maker Ford as one of the initial advertisers signing on.
"When it comes to driving engagement for Ford, rich media outperforms non-rich formats across the board," said Rebecca Busch, Senior Vice President of Team Detroit for Ford. "When buying non-guaranteed inventory in the past, we have largely had to rely on standard banner ads, but now we can extend the reach of our more compelling expandable ad creative, increasing both engagement and ROI."
The platform will give brand advertisers to utilize rich media throughout the non-guaranteed inventory space. A recent study from Compete found that expandable ad units out-performed non-expandables by an average of 68%, that expandables drove purchase indicators by 43% and drove brand search by 39% more than non-expandable units.
"Whether an impression is guaranteed or not, advertisers, premium publishers and consumers all benefit when the creative is engaging and relevant," said Jason Tafler, CEO of PointRoll. "With this initiative, we are building on our creative heritage and introducing media efficiencies that enable reach and scale. This is a huge opportunity for brand advertisers to reach untapped inventory with rich media creative."
Through the partnership, AdMeld will optimize the inventory for publishers and from there DataXu will use optimize the display campaigns while PointRoll will deliver a high impact expandable ad option to the viewer.
ABOUT THE AUTHOR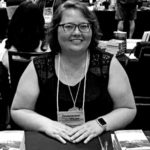 Kristina Knight is a freelance writer based in Ohio, United States. She began her career in radio and television broadcasting, focusing her energies on health and business reporting. After six years in the industry, Kristina branched out on her own. Since 2001, her articles have appeared in Family Delegate, Credit Union Business, FaithandValues.com and with Threshold Media.