ITU: 6.1 trillion SMS messages will be sent this year
A whopping 90% of the world's population is now covered by mobile networks. The ITU estimates there will be 5.3 billion mobile phone subscriptions by the end of the year, of which 3.8 billion will be in the developing world.
Even in those developing countries mobile penetration is forecast to reach 68% by the end of 2010, higher than any other technology before, with an average of 116 subscriptions per 100 people.
One of the findings with a 'wow' factor is to do with SMS text messaging. According to the ITU 6.1 trillion will be sent this year – 200,000 every second – triple the number sent in 2007 (1.8 trillion).
No doubt this figure is, in part, driven by the texting habits of teens. In the U.S. alone a teen sends, on average, an SMS message every 10 minutes, according to Nielsen. That's an incredible 3,330 texts each month.
The ITU's release also forecasts the number of users on the Internet is set to surpass two billion by the end of the year.
ABOUT THE AUTHOR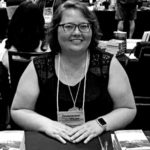 Kristina Knight is a freelance writer based in Ohio, United States. She began her career in radio and television broadcasting, focusing her energies on health and business reporting. After six years in the industry, Kristina branched out on her own. Since 2001, her articles have appeared in Family Delegate, Credit Union Business, FaithandValues.com and with Threshold Media.