Study: Kids change how women think, react
The study, "Affluent Mothers of Young Children", found that affluent women without children were more likely to consume more, have more lavish lifestyles and the behave in an 'affluent' manner. For the purposes of the study 'affluent women' were identified as female heads of households earning more than $100,000 per year. The women study, with and without children, were between ages 18 and 54.
Here are a few findings from the report:
• Women without children plan to renovate/remodel their home (41%), travel (37%) and invest (26%)
• Women with children: Only 37% are planning renovations, only 27% plan to travel and only 21% plan to invest
• Women without children are more likely to visit art galleries, attend artistic events such as the opera and fashion shows
• Women with children are more likely to be found at a child's recital or visiting a museum
Women with children, however, are more likely to have multiple big ticket items such as high-end television sets, smartphones, tablet computers and PCs. They are more likely to often visit movie theatres, sporting events and dance/ballet performances and are likely to have at least two vehicles.
Researchers also found that moms-with-kids are more likely to time shift television viewing so they can fast forward through commercials, to watch children's programming, read children's books as well as fashion and beauty magazines and to visit mom-focused websites during their 'down time'.
ABOUT THE AUTHOR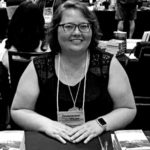 Kristina Knight is a freelance writer based in Ohio, United States. She began her career in radio and television broadcasting, focusing her energies on health and business reporting. After six years in the industry, Kristina branched out on her own. Since 2001, her articles have appeared in Family Delegate, Credit Union Business, FaithandValues.com and with Threshold Media.