Rebuild brand loyalty with social media
According to Shop.com, online retailers are going to have to "wow" online shoppers this year. While a small proportion (24%) remains brand loyal, a whopping 76% are "price-sensitive" and spending cautiously.
In March 2010, for example, a comScore survey showed less than 50% of shoppers reported purchasing the brand they wanted most.
But prices can only go so low. How long will a customer stick around once price promises have disappeared? Online retailers need to think long term and begin adding value to their products to re-ignite brand loyalty.
Social media is proving a fertile ground for breeding brand loyalty. Recent research by eMarketer has shown that social media sites like Facebook are where consumers go to keep abreast of a brand's products and promotions. They also view social media sites as a customer service channel. This is where consumers are connecting and where online retailers need to engage.
Building a community around your brand not only increases exposure and traffic to your website, but keeps brands relevant while creating the best customers and brand evangelists.
"Though the decline in brand loyalty is undoubtedly affected by cost-savings from a consumer perspective, it also has to do with the brands themselves," writes MobileMarketingWatch's Justin Montgomery.
"Adopting new methods to engage customers and keep a brand relevant should be a top priority for businesses – especially those engaged in consumer goods – and the time couldn't be better."
ABOUT THE AUTHOR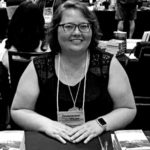 Kristina Knight is a freelance writer based in Ohio, United States. She began her career in radio and television broadcasting, focusing her energies on health and business reporting. After six years in the industry, Kristina branched out on her own. Since 2001, her articles have appeared in Family Delegate, Credit Union Business, FaithandValues.com and with Threshold Media.