Yahoo taps Offerpal Media for alternative payments
According to a recent Nielsen report, App Playbook, games are the most used smartphone apps, and another report indicates that 'extreme' gamers may play for two or more hours each day.
Researchers have also found that ads served within online and social games – whether the app or online version – are more effective than similar ads outside the gaming universe. The report concludes that because gamers are so involved in their games they are more attentive to advertising.
Tapping into this growing base of consumers by giving them alternative payment options is one more way to build brand awareness and loyalty.
Offerpal Media will power alternative payments for social games within Yahoo's homepage, MyYahoo, Yahoo's Toolbar and Yahoo Pulse; Yahoo's hubs reach more than 600 million consumers each month. The platform will allow gamers to choose free trials, discounts, promotions or other offers from branded advertisers in exchange for more game play and opportunities.
The platform will give developers the ability to conduct A/B split testing on offers, obtain real time metrics, optimize and target offers and alternative payments. The platform also offers options such as mobile billion, micro-transaction solutions and prepaid debit cards as options for the consumer base.
ABOUT THE AUTHOR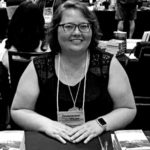 Kristina Knight is a freelance writer based in Ohio, United States. She began her career in radio and television broadcasting, focusing her energies on health and business reporting. After six years in the industry, Kristina branched out on her own. Since 2001, her articles have appeared in Family Delegate, Credit Union Business, FaithandValues.com and with Threshold Media.