Women love to shop, even for virtual goods
Even though more men are buying virtual goods overall, women are spending nearly twice as much as men on a per-capita basis, found VGMarket, a research firm specializing in the video game industry. North American women over the age of 25 were found to spend the most money on digital goods.
On social networks, the average female spent $55 on virtual goods, compared to $30 for males; females also spent twice as much ($50 vs. $25) as males on in-game currency, while the median overall expenditure was $80 for females, compared with $60 for males, according to the report.
The survey, conducted in July this year, revealed that three-quarters of the 2,221 respondents had used real-world money to pay for virtual goods, and that around 50% expect to continue to spend about the same amount over the next 12 months.
Over the past year, respondents spent more on digital goods in social networking games, such as FarmVille and Mafia Wars, than in any other game genre. The most popular types of virtual goods purchased are in-game currencies, virtual gifts and "wearables".
Later this year Facebook will launch a virtual currency that will make it even easier for users to purchase virtual, and eventually physical, goods. Called "Facebook Credits", the system is currently in a test phase.
ABOUT THE AUTHOR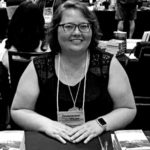 Kristina Knight is a freelance writer based in Ohio, United States. She began her career in radio and television broadcasting, focusing her energies on health and business reporting. After six years in the industry, Kristina branched out on her own. Since 2001, her articles have appeared in Family Delegate, Credit Union Business, FaithandValues.com and with Threshold Media.