SkimLinks launches affiliate marketing tool
The links are targeted geographically and send shoppers direct to purchasing points. The SkimWords product from SkimLinks debuted late last week, and is still in beta.
Content monetization is another new way for online brands, publishers and businesses to create or replace income on the Internet. Because the process with SkimWords is automated, publishers and brands need not spend additional time creating affiliate links, distributing the links and making subtle changes over time to keep the linkage fresh. The product creates the links from the content already produced within a website, publishers or brands need only accept the SkimWords tool into their system.
For example, publisher could create affiliate links for an article or blog post about the apparel industry. Say the post talks about Tommy Hilfiger shoes, those mentions could be turned into links within the site to direct consumers to a purchasing page. The tool automatically converts linked content into an affiliate link to take the consumer from the content page to a purchasing page. Once the link is clicked and a purchase made, the publisher makes a commission on the product. The content written about the product is the responsibility of the seller, so they can be as unique and creative as they wish.
Although the product is still in beta, company information indicates a 300% increase in website pages which generate content for the testing parties. Anglersnet, AV Forums and ITProPortal have all tested the linking platform. The question remains how much actual revenue has been generated or can be generated from the addition of more links. Having more pages which can generate revenue is a good thing, but consumers still must convert for publishers to see a marked difference in their campaigns.
Thousands of merchants have logged on to use and test the platform since its inception; Skimlinks works with more than 22 affiliate networks around the globe.
ABOUT THE AUTHOR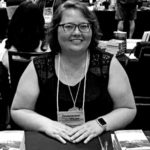 Kristina Knight is a freelance writer based in Ohio, United States. She began her career in radio and television broadcasting, focusing her energies on health and business reporting. After six years in the industry, Kristina branched out on her own. Since 2001, her articles have appeared in Family Delegate, Credit Union Business, FaithandValues.com and with Threshold Media.