Pente Group, PlaySpan partner for virtual currency hub
Called UltimatePay, the platform allows merchants and brands monthly metrics and reports to stay up to date with their consumer base. Consumers, meanwhile, have a single solution to pay for virtual goods and services rather than using private credit card information within a host of sub-sites.
PlaySpan is developing the hub, which will be used in coordination with Pente Group's stable of brands and businesses as the full service payment solution which can be used by consumers around the world. The solution allows consumers to pay for virtual goods, games and other tools via credit card, PayPal, mobile provider and other internationally recognized options; it will embed into the Pente Group application so that merchants don't have to worry about upkeep.
"The agreement…represents a larger industry trend and the growing acceptance of alternative payment methods as a way for today's leading merchants to reach a growing population of consumers who are turning to virtual currency for their online and mobile purchases," said Karl Mehta, CEO of PlaySpan.
Consumers are logging on in droves to play online games, interact via virtual worlds and social networks, but many have resisted using credit card information with each platform. Offering a virtual payment platform allows consumers to share personal information with only one trusted site while still being able to play games or purchase goods across the Internet.
ABOUT THE AUTHOR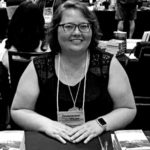 Kristina Knight is a freelance writer based in Ohio, United States. She began her career in radio and television broadcasting, focusing her energies on health and business reporting. After six years in the industry, Kristina branched out on her own. Since 2001, her articles have appeared in Family Delegate, Credit Union Business, FaithandValues.com and with Threshold Media.